An extraordinary way of living olive oil
The unmistakable personality of our estates and a constant search for excellence go through everything we do. Immerse yourself in an experience of flavors and discover the organoleptic power of our olives.
Even though this is one of the most popular varieties, Arbequina acquires its remarkable character at the place of cultivation which made it famous, our region. Discover it with our olive oil made exclusively of arbequina harvest in mid-November. An extra virgin olive oil distinguished by its almond-shaped tactile sensation, very pleasant and versatile in the kitchen.
Mediterranean fragrances enhanced in our olive oil
We combined our most award-winning oil, Olicatessen, with the essential oils of Mediterranean herbs that define our cuisine. A fantastic option for flavoring dishes, for making vinaigrettes or for marinating and macerating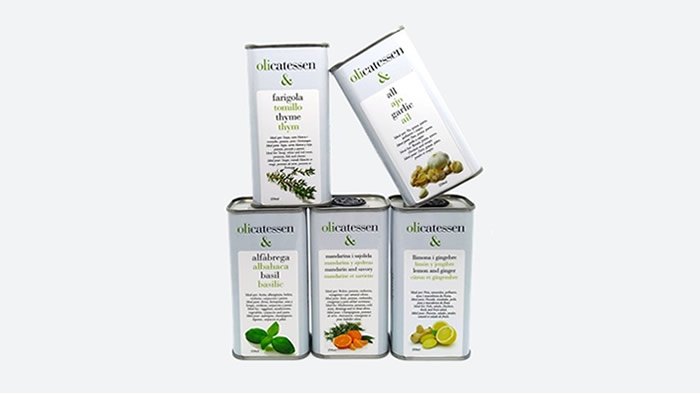 The versatility of a good raw material
Even though we are olive oil passionate, the proprieties and the flavor of a quality olive can be expressed in many ways. We invite you to taste our natural Arbequinas, the tapenade, the condiments and much more.
Get the best of our Collection, without intermediaries