The Mediterranean fragrances empowered at our olive oil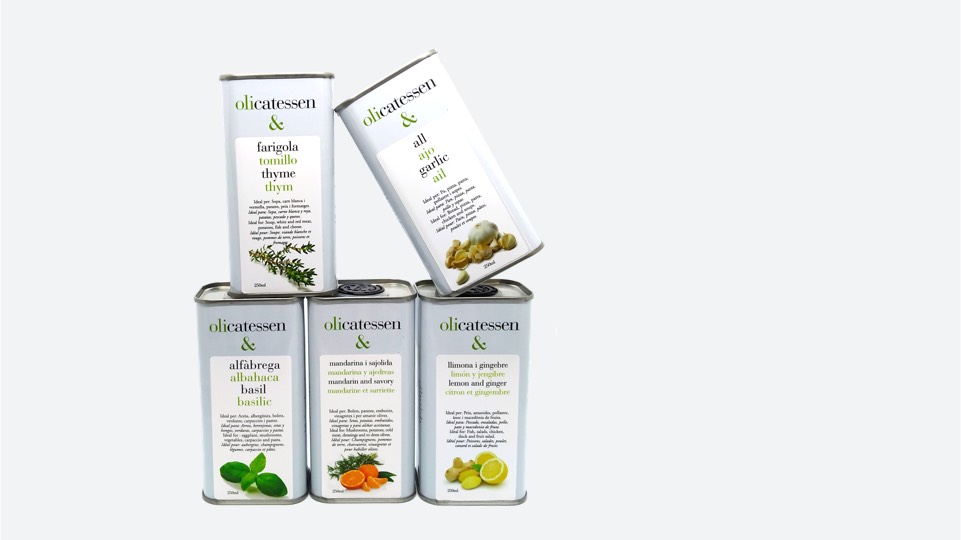 Aromatic herbs are entangled in our gastronomy. In addition to providing freshness and intensity, their properties have benefits for the health. Those condiments combine olicatessen with the essential oil of each plant. A fantastic option for flavoring dishes, for making vinaigrettes of for marinating and macerating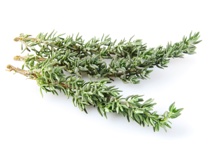 Rosemary is grown in dry areas of the Mediterranean region. For its essential oil content it is used as a condiment for cooked or raw dishes, bringing their fresh fragrance and color. Particularly suitable for cooking lamb, meats and fish. Also great for cheese dressing and to make pastry.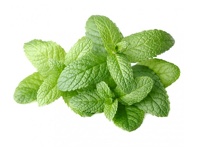 A very aromatic plant, refreshing and healing, mint has a unique character with great versatility in cuisine. Especially recommended to dress lettuce, beans, and cream vegetable soups.  It can also add surprising nuances to your vinaigrettes, mayonnaise or yogurt.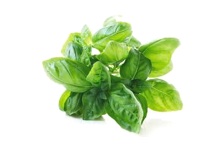 Basil is greatly appreciated as an ingredient for sauces. This fragrant oil, aromatic, warm and sweet can be highly creative in the kitchen, both raw and for cooking. It is suitable for rice, pasta, carpaccio's, vegetables, and cheese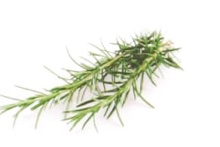 Tarragon is a resistant plant that has been extended and adapted to different areas of the Mediterranean for centuries. Its spicy aromatic leaves give a perfumed, paused and aniseed-flavoured oil that make it ideal for stews, eggs and seafood.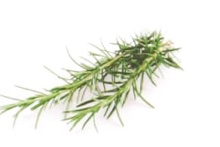 As a therapeutic plant of ancestral use, thyme is notable for its digestive, tonic and stimulant properties. Common uses for this oil are to cook soups, white and red meat, blue fish, cheese and beans.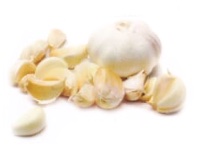 Garlic has a millenary history as detoxifying, digestive and stimulating defenses. Concentrated in this oil, it maintains lots of its properties and adds great flavor. Stands out especially in bread, in pizza, with pasta or meat and soups.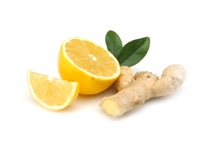 A rich and complex condiment, with great lemon aroma and ginger presence at mouth-feel. It specially enhances fish, salads, chicken, duck and fruit salads.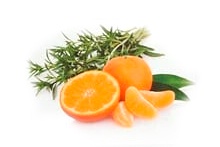 Savory is also called the "Olives herb" because traditionally it has been used to marinade them but has plenty of culinary uses. Mushrooms, potatoes, and cold meat are the perfect partner of this oil. With the presence of the mandarin, it can also be used to prepare vinaigrettes and dressing olives.
Make a gift with the best of our olive trees
The complete assortment of our condiments is a gift that distinguishes who receives it and who gives it.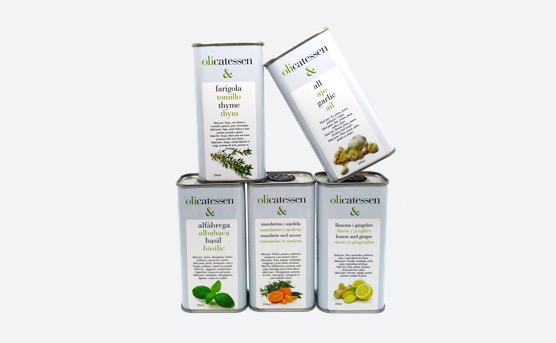 The assortment to stand out in the kitchen. A box with 5 condiment tins made of organic extra virgin olive oil and Mediterranean herbs essential oils.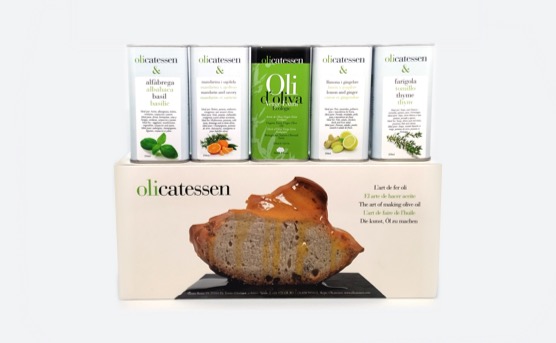 Condiment and olicatessen pack
A box with 4 tins of condiments combined with a tin of olicatessen Organic extra virgin olive oil.
Get the best of our Collection, without intermediaries