Organic Extra Virgin Olive Oil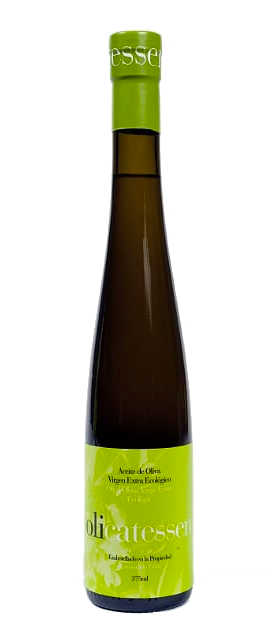 Our most awarded olive oil is a coupage of arbequina and local varieties. Produced solely with early bird harvest from our estates. It is distinguished by its double expression: It has the characteristics of the green olive (fresh and cheerful) and also enriched with the flavors of the early bird olive oil (intense and full of nuances)
Unlike industrial oils, olicatessen expresses its character with slight variations in each harvest, thus collecting what the olive tree has experienced during the year.
This year, olicatessen stands out for its tomato, aromatic herbs, green apple and artichoke aromas. The mouth-taste has a fluid silky entry with a subtle spicy flavour, equilibrated and extremely tasty.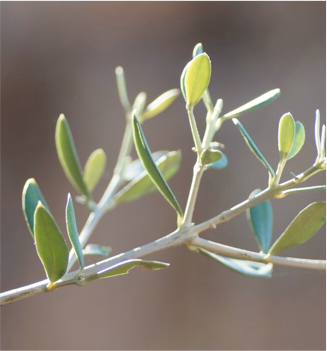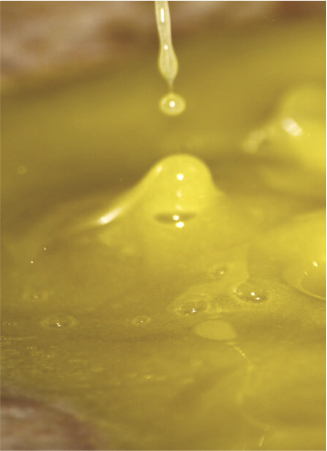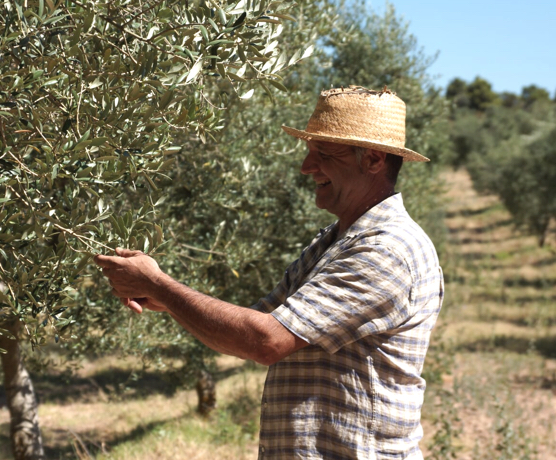 With values, without pesticide
Olicatessen is much more than olive oil: is a way of respecting the land, to take care of the health, to defend the farmer tradition, to embrace the innovation and of celebrating the authentic pleasure of tasting aliments. In its production we put all our knowledge, enthusiasm and overcoming spirit.
The goal is not only to offer a maximum quality olive oil, is also to do it with the minimum environmental impact.
Unique quality, different formats
We only bottle in dark crystal bottles and tins, the suitable material to preserve the olive oil, as they do not allow sunlight to go through, avoiding damaging its properties.
Get the best of our Collection, without intermediaries