Yesterday were known the competition results! And we have to repeat that Olicatessen has been awarded at the X Prize for Best Fira Natura Organic Extra Virgin Olive Oil . The awards will be handed ​​on Saturday April 9th ​​in Lleida.
The jury, the tasting panel of Catalonia, has decided Olicatessen as the second best oil.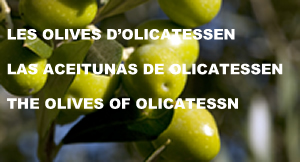 So we prepare the trip to Madrid with loooots hapiness!
Published at: