Enjoy, taste, give away, cook;
the green OLICATESSEN, you will never forget it.
Times begin where we spend more time in the kitchen, we look for new recipes, we break our shells trying to find a special detail, an original gift and above all we look a bit more what we eat.
We give you some summary of what we can offer from Olicatessen.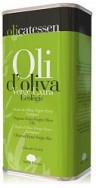 The Extra Virgin Olive Oil Olicatessen blend. An olive oil with aromas intense green olive fruits give notes of walnuts, artichokes, tomatoes and almonds. Very fruity and with a strong personality, bitter and spicy, characteristic of green oil, it achieves a pleasant touch of menthol at the end. An interesting combination of autochthonous and arbequina varietals as a base oil. The early harvesting gives this oil some very special characteristics. All the oil we pack now, IT IS NEW OIL!
You can see all the formats (bottle, can, with gift box, without …) HERE!
Apart from the extra virgin olive oil, we also have other products where olive oil and olives are the protagonists.
Arbequina Olives: The olive fruit in its pure state, Arbequina, preserved by traditional techniques to preserve its concentrated flavor and all its natural properties.
Green arbequina tapenade: Pâté from Arbequina olives harvested in September with a bit of extra virgin olive oil Olicatessen. To enhance and distinguish the most exquisite dishes.
Mature arbequina tapenade: Olive oil or ripe Arbequina olive paste. Extremely soft, tasty, distinguished, elegant.
100% olive pulp with a very pleasant texture that transforms a vinaigrette into a delight. For cheeses, grilled vegetables, boiled or steamed fish, pasta ,,,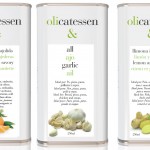 Chocolate cream: Chocolate cream with milk, hazelnuts and extra virgin olive oil Olicatessen.
Flavor of hazelnut, dense creaminess that dissolves in the mouth, succulent cocoa. A delight that improves desserts, snacks and breakfasts for children and those who are not so.
The only added fat is the extra virgin olive oil Olicatessen, thus making a much healthier, nutritious and easier digestion aside from a delicious tasting.
Condiments based on extra virgin olive oil. Olicatessen &
Extra virgin olive oil and essential oil of aromatic herbs. An oil that perfumes the dishes in a sublime, tasty, natural, discreet and surprising way. For traditional or innovative dishes, sweet and salt, meat or fish, pasta and rice … until the imagination reaches you!
We have 8 different ones. Difficult to choose; 0) You can see them all HERE
Gift boxes
Well, a bit of everything … an image is worth a thousand words.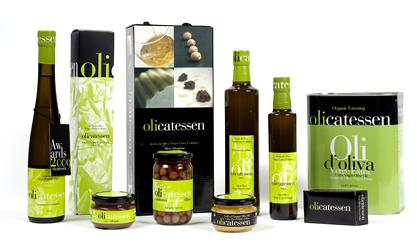 Good holidays, health and good food!