olive tourism event where we will enjoy extra virgin olive oil, flowers 🌸, edible plants and gastronomy.
We learn to taste, use and enjoy Extra Virgins in a different way.
buc(oli)ca was born in June 2022 with a great desire to share 3 premises that we believe are basic:
Promote oliturism and the territory, offering experiences that are based on quality and respect for nature
Change of perspective in the way these experiences are organized: We firmly believe in working together with other producers and we are involved with this same philosophy. We try to join efforts from many hands and in an equal way, because we believe in joint initiatives in the territory.
Far from looking at ourselves as competition, we see ourselves strengthened to carry forward olitourism experiences
Create links between tourism, agriculture, nature, ecology, food, quality, local products and respect for the territory. We think we can't do it any other way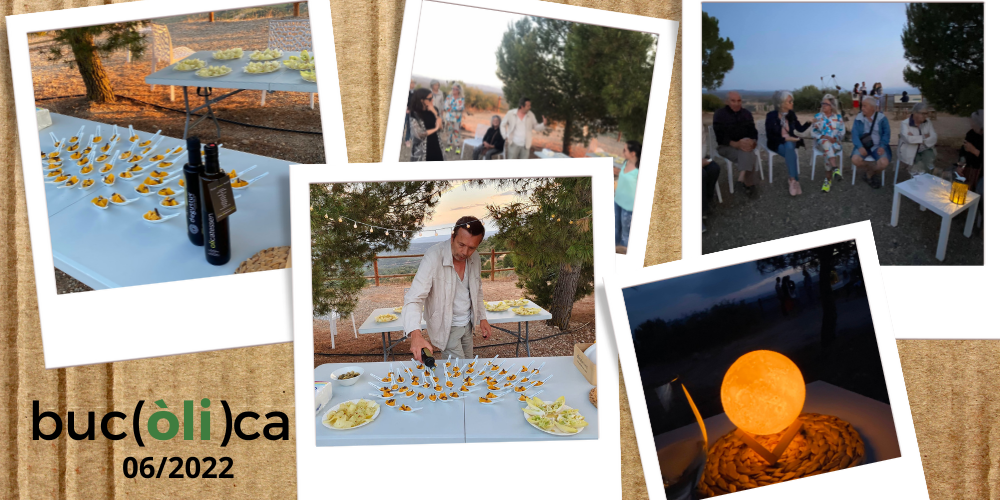 buc(oli)ca is also born with a desire for annual continuity, and which will unify different producers with different experiences, always complying with these 3 premises.
In this second edition, which will be next Saturday, February 11, 2023, in La Granadella, we have given it the name:
🌸buc(òli)ca "among flowers and violets"
with a clear desire to unify olitourism with fruit tourism and , specifically, the flowering season of the almond trees.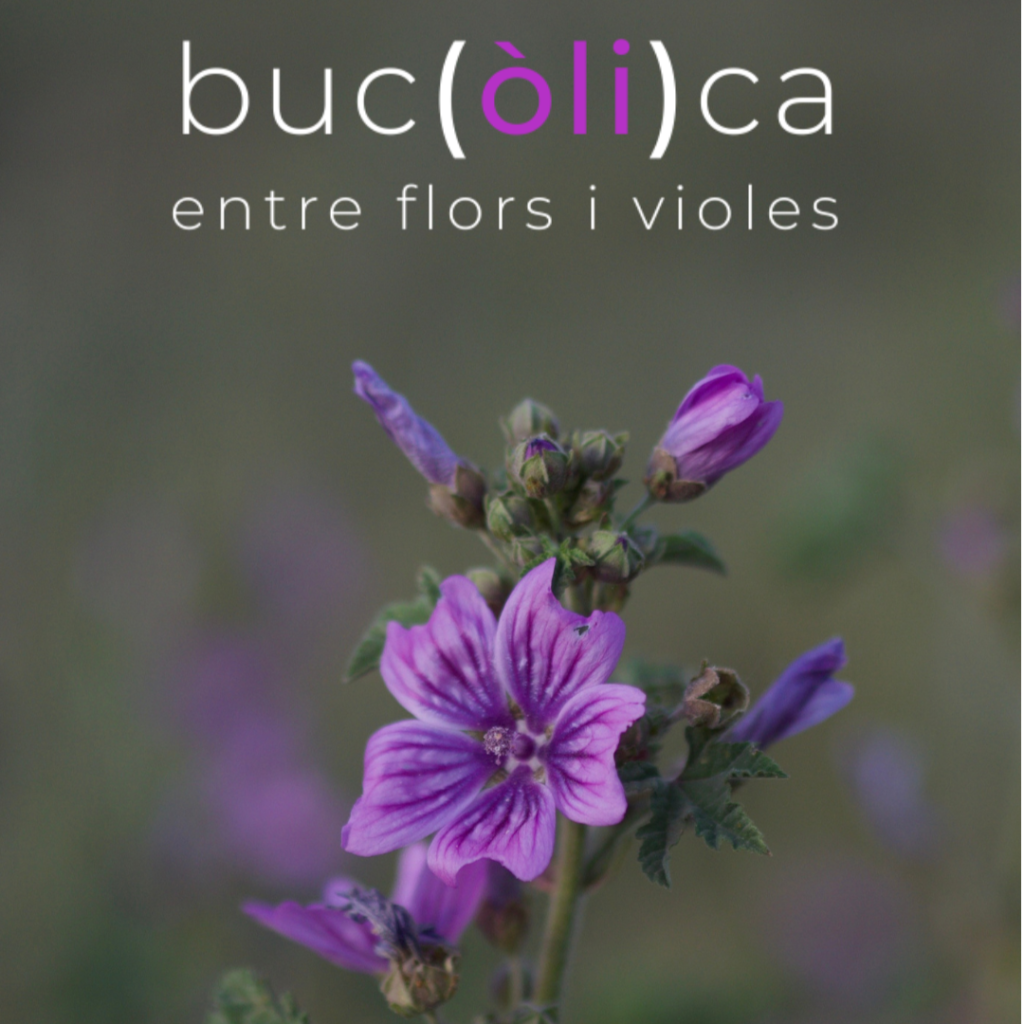 Our joint proposal extra virgin olive oil, with the experience among almond trees, an aperitif and subsequent tasting menu, created exclusively for the occasion where it transports almond flowers, edible plants and aromatic herbs to the glass and the plate.
To carry it out we have joined:
–Centre de la Cultura de l'Oli de Catalunya
–Restaurant Benet de Les Borges Blanques
-Olicatessen – Molí dels Torms
Xavier Benet of Hostal Benet, chef recommended in the Michelin Guide, has made 2 exclusive creations for buc(oli)ca:
-1 appetizer with extra virgin olive oil. It is a non-alcoholic aperitif that combines infusions of various aromatic plants and fruits. But we don't want to reveal too much of the surprise! Xavier Benet himself will explain it to us while we enjoy it among the almond trees.
-1 tasting menu that combines the extra virgin olive oils of the 3 producers: olicatessen, degustus and +Art. There will be no shortage of almond blossoms, edible flowers and very high quality.
We will taste it at the Center de la Cultura de l'Oli de Catalunya (in La Granadella), a privileged space.
Note: There is a vegetarian option on the menu.
Tickets can be purchased at 4 physical points:
-Ajuntament de La Granadella
-Molí dels Torms
-Restaurant Benet de Borges Blanques
-Cooperativa de La Granadella
There is also the option of making reservations online and paying by bank transfer. In this case the entry will be sent by email.
All tickets are numbered and we have a maximum of 35 people.
The ticket price is €40 and reservations can be made until February 6.
For any questions, additional information, ticket sales, you can contact us by WhatsApp or call 621 272 024 or email bucolicaoove@gmail.com