Tomato toast escalivada (Smoky grilled)
One of the gastronomic delights of this land, is this version of "bread with tomato" that I am sharing. I love it!
"Escalivar" the tomatoes – smoky grilled tomato (preferably grilled, but also very well in the oven). They have to be very soft, like the picture.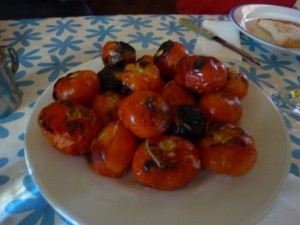 Peel and place them on top of the toasted bread. With a fork crush them with a good thick tomato, a little salt and a generous Olicatessen stream.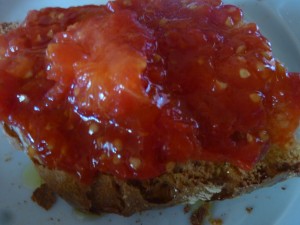 Ummmmmhhhhhhhh, my mouth is watering!