Healing plants and extra virgin olive oil
Spring and early summer activity
With this activity we offer to learn which plants we have in our environment, often called weeds, that grow spontaneously in the fields, and that have great culinary value.
We will learn about the uses we can give them and how we can enhance their properties or flavors with oove.
includes: Walk through our crops where, in addition to walking among olive trees, we will also see which plants grow there, identify the main ones and learn about their properties.
Every person will have the option take home a sheet of the main plants with suggestions for use and recipes.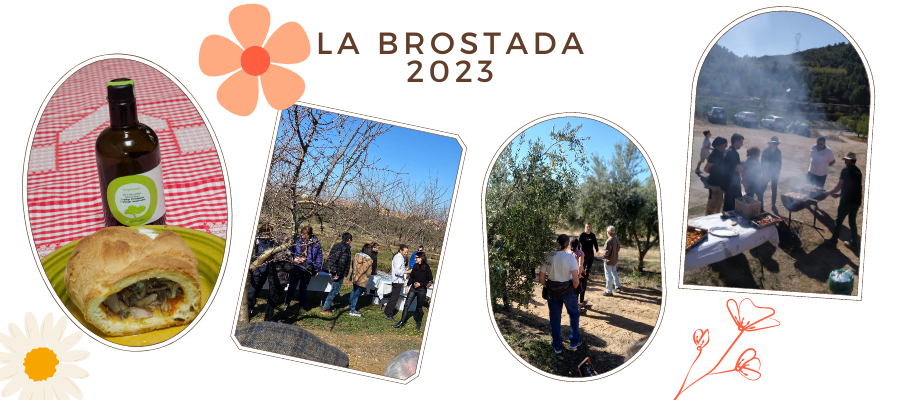 Reservation: pre-reservation is required  always bearing in mind that it is a temporary workshop, which can only be offered in times when the plants have sprouted.
Number of attendees: Minimum: 6 people Maximum: 12 people
Duration: approximately 1.5 hours
Duration: approximately 1.5 hours
payment: in cash before starting the workshop at the mill itself, or by bank transfer when making the reservation.
Additional information:
Languages: Catalan, Spanish and English
Location and parking: The meeting place will be Molí dels Torms.
Location: road L-701, km 16.5, Els Torms -Lleida. You will find directions on Google Maps.
At the mill we have a space where cars can be parked and, if necessary, from there we can travel with our private vehicle to the farms, where we can also park.
Important for logistics! This area only has Movistar net. It is important to check the route beforehand or ask for information in advance if we have other companies.