A practical introduction to olive growing culture
Activity available during october and november
This is a workshop where we can see how the olives are harvested on our farms. We will follow the whole process to the mill, where we will see the oil pressing. Thanks to the adaptation of the machinery we have made to suit our needs and our philosophy, the small size of the mill allows a very particular view of how we make oil.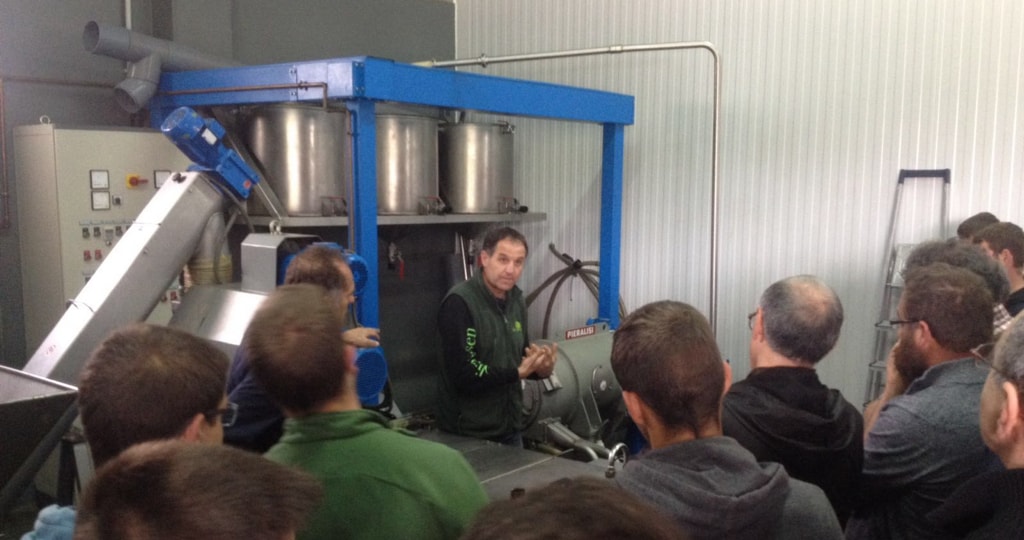 Minimum attendance: 6 people
Maximum attendance: 12 people
Includes: A walk through the farms as we watch our farmers harvest the olives, talk about curiosities and anecdotes and continue the visit to the mill, which we will visit and where we will see the process first hand.
Price: € 10 per adult, € 8 for children (up to 12 years old).
The payment methods are cash just before starting the activity in the oil mill or by bank transfer when the booking is appointed.
Additonal guidelines:
Sponken Languages: Catalan, Spanish and English.

Location and parking: The meeting point will be Molí dels Torms.
Location: road L-701, km. 16,5, Els Torms. You can find it on Google Maps.
In the oil mill we have a space where we can park our vehicles and, if necessary, from there we can take our personal cars to move to the farm, where we can also park.
telephone coverage : Movistar